The Importance of Digital Skills Today and How to Get Them
September 4, 2022

Posted by:

Michael Tan

Category:

Technology

Education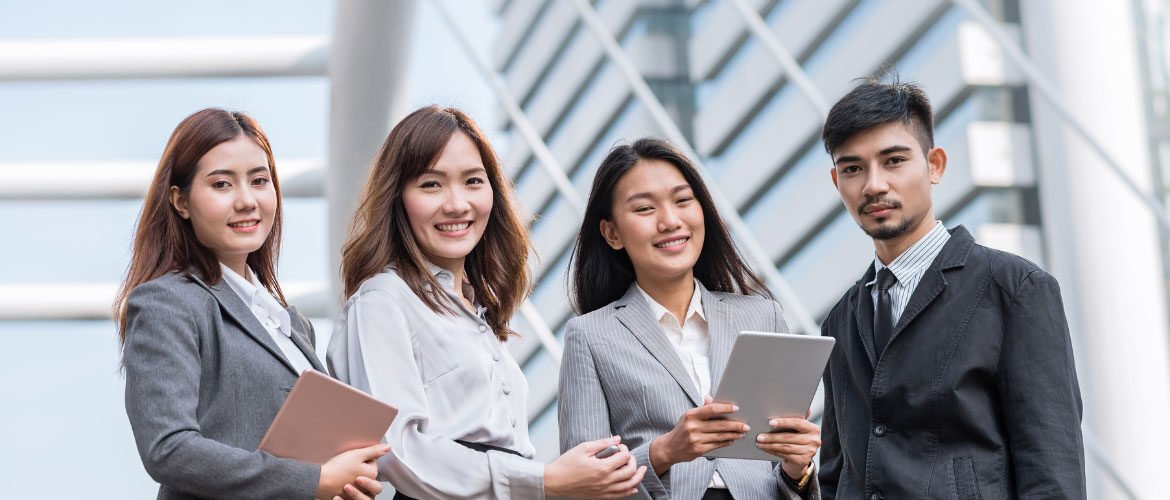 What are digital skills?
Digital skills are the abilities and knowledge needed to use digital devices, communication, applications, and access and manage information. They allow people to communicate, collaborate and share digital content. Digital skills are essential in today's world and can be used for tasks such as the development of websites, software development, content creation, digital marketing, email marketing, and collaborating on projects.
Why are digital skills essential?
Digital skills are important as they allow individuals to be able to participate in the digital transformation of society. They provide individuals with the ability to use new ways of doing things and adapt to the demand for digital skills. As our world becomes increasingly digitized, the demand for digital skills needed in the workforce will continue to grow. Therefore, individuals need to develop and maintain their digital skills to stay competitive in the job market.
The term digital skills refer to the ability to use information and communication technologies (ICT) in order to solve problems and achieve certain objectives. In a world that is increasingly digitized, these skills are becoming more and more important.
One of the main reasons why digital skills are so important is because they are in high demand. Due to the ongoing digital transformation, many traditional ways of doing things are becoming obsolete and replaced by digital alternatives. As a result, there is a growing demand for workers with the necessary digital skills.
Another reason why digital skills are so important is that they can help you stay ahead of the curve. With technology constantly evolving, new digital skills are needed all the time in order to keep up with the latest trends and ways of doing things. By continuously learning new digital skills, you can stay ahead of the curve and remain relevant in today's ever-changing workforce.
So why are digital skills important? In short, because they are high in demand and necessary for keeping up with the latest trends. If you want to stay ahead of the competition, it's important that you continuously invest in your own personal development by learning new digital skills.
What are examples of digital skills?
Digital skills are abilities and knowledge that allow individuals to access, use, create, and communicate information using digital technologies. Examples of digital skills include web development, programming, software development, data analysis, digital design, data visualization, project management, and product management. Individuals with advanced digital skills are able to use these skills to solve complex problems and create value for organizations.
How do I learn digital skills?
There are many ways to learn digital skills. You can take an online course, go to a training center, or even just read articles and watch videos online. However, the best way to learn digital skills is to get started and practice them yourself.
Digital transformation is happening all around us, and basic digital skills are becoming more and more important. By improving your digital skills, you can improve your employability, communication, and overall productivity.
Web Development, Programming, Leadership skills, Email marketing, Social Media Marketing, and other digital skills can also help you improve your business or project. There are many online courses that can teach you these skills, like Coursera, EDx, CodeAcademy, FreeCodeCamp, Learn Computer Today Philippines (Tagalog Courses), and others, but the best way to learn is by doing. There are also many training centers such as DICT (Department of Information and Communications Technology) and TESDA (Technical Education and Skills Development Authority) that offer courses on digital skills.
Your New Digital Career Starts Here.
Your new digital career starts here! Whether you're looking to learn a new skill or grow in your current role, we have a learning path for you. Enroll today and start training to level up your career. With our flexible enrollment options, you can start growing your skillset at your own pace. Don't wait, start your journey to a new digital career today! Enroll in Learn Computer Today Tagalog Courses!
Author:Michael Tan
He has more than 24 years of experience as an IT Professional in the field of Information Technology and Web Development. He has served numerous companies local and abroad as a Freelancer. He started his freelancing career 10 years ago, as a Web Developer, Website Designer, Product Developer, Graphic Designer and Software Engineer."I believe everyone is unique and talented, we only need to try and be trained."It's your time to shine!