Workshops + On-the-Job Training
Be Trained and Gain Experience!
6 Months of Intensive Training
Train as a Team, Work as a Team
Watch the details and mechanics
Choose a field of specialization and we will train you with your team. You can select your area of expertise:
Web Development Coding / WordPress Development CMS
Programming and Software Development
IT Support / Technical Support
Virtual Assistance / Social Media Management
Digital Marketing / Email Marketing
Graphic Design
SEO and Content Writing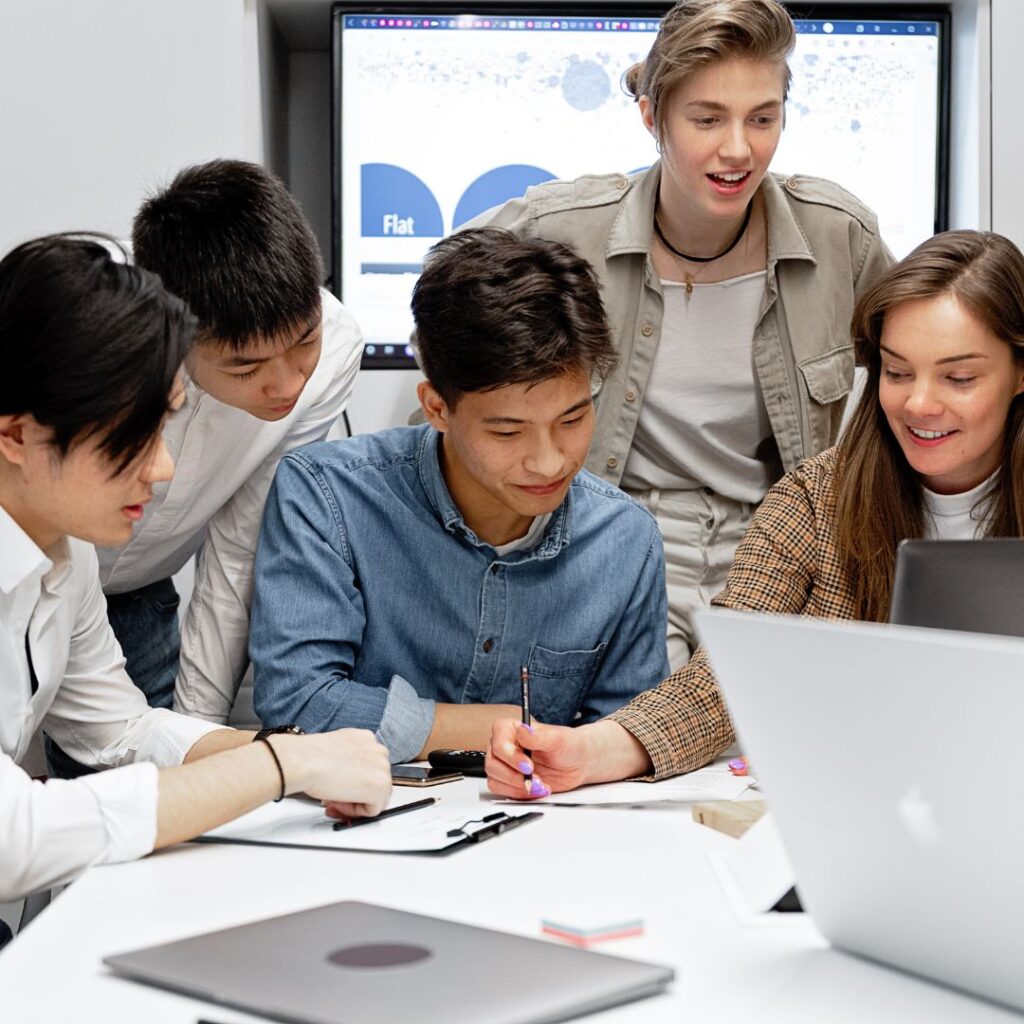 You will work with a team so you can perform your job role and gain experience as you build projects for clients in the real world.
Job Description and Roles
Build Projects Together
Work with Team's Project Management System and Workflow
Work with Team's Customer Relation Management System
Work with Team's Software with A.I. Integration
You will be led by Instructors via scheduled live coaching and flexible online courses with training guides and materials along with your team. You will also have access to web applications and software for building projects.
Scheduled Live Training (Saturday or Sunday 7PM onwards)
Online Training Courses for your specific Job description and Role (self-paced)
From Basic to Advanced Training approach
Learning by Team Work
Team Project Building
Access to Web Applications
Access to Project Management Systems
Access to Customer Relation Management System
Access to Software for Project Building
The minimum duration for the On-the-Job Training is six-months and after that you can get your certificate of training and employment record from us along with other certificates.
Minimum of six (6) months of training
After (6) months you can extend your training as long as you want
You will receive your performance rating based on accomplishments and teamwork 
You will receive your Certificate of Training and Employment Record according to your total months
The training fee will be P3,000 monthly within the six months training duration.
P3,000 Monthly Fee
Minimum of  Six Months of Training
If you like to extend the training add a monthly fee
After the minimum six (6) months of training you will have the following:
Certificate of Training
Certificate of Employment
Employment Record
Performance Record
Course Certificates (what you were trained for)
International Badges (proof of your skills)
Your Name listed on our Website page as qualified personnel
Letter of Recommendation
The training fee will be P3,000 monthly within the six months training duration and you can extend it as long as you like!
Limited to 50 Slots Only!