Career Path + On-the-Job Training
Be Trained and Gain Experience!
Learn Technology, Learn Skills Today.
Career Path Specialization
Choose a field of Career Path Specialization and we will train you with our team. You can select one or all of these area of learning:
Full Stack Web Developer
Software Developer
WordPress Professional Developer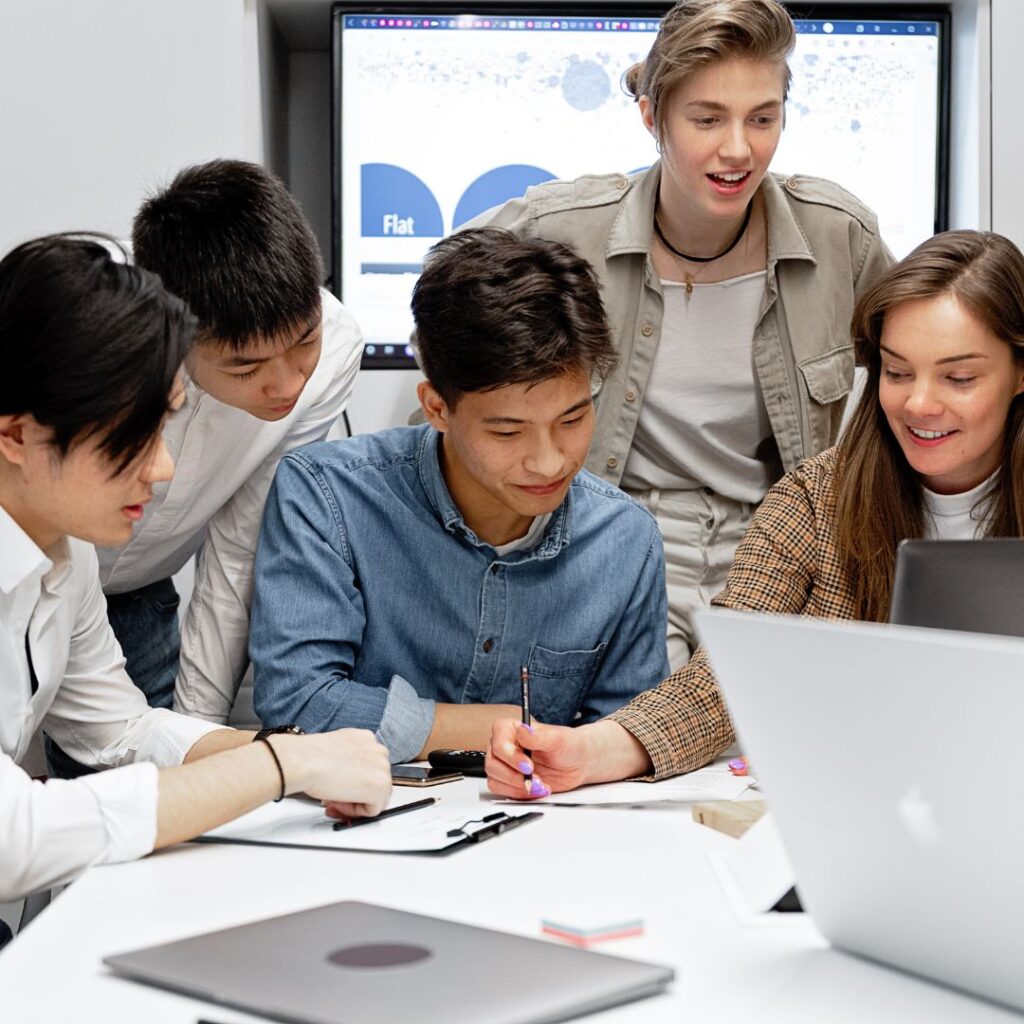 Learn with the Instructor
Your instructor will be your guide throughout your career learning. You will be trained together with others through these systems:
Step by Step Learning
Access Our Online Learning Management System
Self-Assessment Tests
Actual Projects for Your Portfolio
Real World Projects
Access Project Management System
Gain On-the-Job Training Experience through Actual Projects
Be a Certified Developer Today
You will learn through our World-Class Online Learning System, where you can access training led by the instructors through real-world projects, where you can also meet your instructors online via schedule. 
Mode of learning includes the following:
Guided Learning through our Online Learning System
Specifically-Made Online Courses for your Career Path
Scheduled Live Training (Wednesday or Saturday or Sunday 7PM onwards)
Learn at your Own Desired Schedule
Learn Courses of your own choice
From Basic to Advanced Training approach
Automated Self-Assessment Test
Projects Checked by Instructors 
Capstone Projects
Certification Exams
Continuous Learning and Development
Lifetime Access and Review Courses anytime
A minimum of six months of On-the-Job Training is granted to all students of the career path as long as they meet the following criteria:
Accomplished Projects under the Career Path
Have completed most of the courses provided
Able to create his/her own Projects
Able to show competency in the chosen career path
Guided by Your Instructor/ Supervisor
Benefits of the Career Path
Once you have joined the Career Path, you will have these benefits that will define your future in technology. Here are they:
Job Readiness and Freelancing
Gain Solid Skills for Technology
Actual Real-World Projects as Samples
International Certification and Badges to Boost Portfolio
Highly Competitive Skills
The Total Training fee will be P16,000 per Career Path
P16, 000 Total Fee
Can be paid one time
Access to All Courses, Projects, Live Discussions, Exams, etc. included in the chosen Career Path
You can enroll in all career paths as you like, payment is per Career Path P16,000 each.
All Career Paths opens all courses for you and you can learn them anytime at your own pace.
Installment for Six Months
The training fee will be P3,000 monthly within the six months training duration.
P3,000 Minimum Monthly Fee (you can also pay in advance)
Total of P18,000 installment basis
Access to All Courses, Projects, Live Discussions, Exams, etc. included in the chosen Career Path
Start via One Time Payment
Click on the Career Path that you like
You can also enroll via Gcash direct to the instructor through the messenger button below.